This blog post was created by SMART Exemplary Educator Ralf Kroefges. Ralf is a German educator who is passionate about teaching, learning, and EdTech. Connect with him on Twitter here. His home in Germany is 4,662 miles, or 7,503 kilometers from where the SEE Summit is held, in Calgary, Alberta, Canada.
Why apply to the Global SEE Summit?
The Community
The SMART Exemplary Educator program is a network of teachers and educators from all around the world. A couple of SMART employees take special care of the SEEs. They e.g. host the challenges on the goldstar-platform, they even help out with technical issues and they take care of every single one of us … AND they are our direct link to SMART Technologies. As a part of the SEE-community you have the opportunity to apply to attend the SEE-Summit - a week full of intense learning with and from fellow SEEs. You also have the chance to meet and chat with all these brilliant masterminds behind SMART Notebook, SMART Learning Suite online, SMART Lab, you name it: The developers. That is your occasion to let them know about what you think of their work and I tell you what: They want to hear about how you use their products in your lessons! And you will of course meet the person behind all this SEE stuff - which should be reason enough to apply - Kelly Haupert-Miksch. She and the SMART team organize the above mentioned week for us SEEs.
They care
Have you ever had personal contact to "your" SMART employee, who takes care of the SEEs in your area? Didn't it feel great to get a response that helped? Do you think there can't be anything better than this? Well, I tell you, there is. Besides having the opportunity to meet Kelly, you have the first reason why a SEE should apply for the SEE-Summit. You have to meet these wonderful people whose job it is to listen to your needs as an educator. You have to take your chance to speak to the bosses of SMART Technologies, who will spend a lot of time with you during the summit. I have made the experience, that they are very curious about what you might have to tell about your teaching with SMART products. They want to help!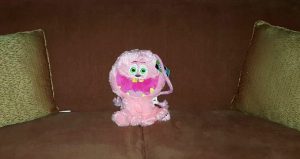 Appreciation
I have been to the SEE-Summit two years in a row: 2016 and 2017. Both attendances have changed me in many ways:
● The way I teach
● The way I encourage my students
● The way I see my colleagues
● The way I use SMART products
I felt truly and deeply appreciated by SMART Technologies for me being a teacher who loves to work with children. Attending the Summit has also had an immense and long-lasting impact on me as an educator and I gave me a lot of new friends all around the world. I started some global projects with some of them that last for almost two years now.
So it is not only attending a week of professional development, it is about making friends, about empowering each other, about finding some greatness within yourself, about having fun, and last but not least: getting to know Calgary!