Last week the National Future Schools Expo + Conferences were held at the Melbourne Convention Centre where 4000 educators attended the event over two days.
Outstanding keynotes included Sir Ken Robinson who visited Australia for this event and captivated the audience with his views on the future of learning and the importance of schools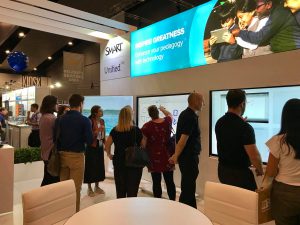 rethinking education. He emphasized the need for schools to focus on key concepts such as diversity, creativity and the capacity of students to collaborate.
Australian researcher Dr Catherine Ball from University of Queensland, described the significant research that Australia had already undertaken in the use of drone technology. Her keynote emphasized that Australia is currently leading in many aspects of this industry especially in terms of regulations which enabled drone users to be clear about where they were or were not able to access airspace. She gave multiple examples of "drones for good" and how they had improved our knowledge for example of the habitats of animals being able to track their movements especially sharks. Drones had in fact saved lives when they were able to deliver rescue packages to stranded surfers.
Dr Ball was also advocating for girls to become deeply involved in this industry as it was an opportunity for women to learn and #sheflies was indeed leading the way in supporting girls to become leaders in this industry.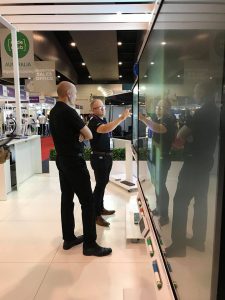 Gary Stager also called upon educators to think outside the box and challenged educators to have Fluency as a goal to put learning in the hands of passionate students and enable them to find the pathways that fascinate them and to solve real world problems.
Leanne Robertson Program Director from Education Services Australia showed teachers the incredible work undertaken by the Digital Technologies' Hub to provide them with activities and advice about teaching this element of the Australian curriculum. The scope and sequence which has been developed to assist teachers understand the appropriate level for introducing key concepts.
Many classroom experts spoke, and Australian teachers demonstrated how creative they are in the pursuit of these goals.
The Big History Project was represented, and their session demonstrated how far this project has come in Australia from its inception. Here presenting was Hayden brown from Broome Senior College from WA who has taken BIG History on board to discover the amazing research within reach of his school, including indigenous history and the evidence of dinosaurs walking so close by. His students will be undertaken an extraordinary excursion tracing their steps.
In the Expo stand tech companies displayed an exciting array of new technologies. At the SMART Technologies stand hundreds of teachers were delighted with the new SMART hardware and the advances in our software for meeting their needs. They appreciated the quality of the new interactive flat panels and the quality of the image. Many teachers recognized that the SMART Learning Suite solved their current learning needs enabling them to work across large learning spaces and share learning activities, over a range of devices and collaborate with their students.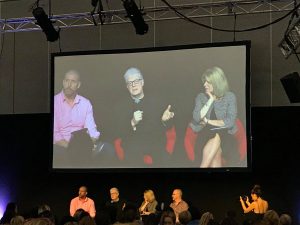 Teachers also enjoyed seeing how these learning spaces could be created by visiting a learning space co-sponsored by Sebel Furniture and SMART which demonstrate the use of modern furniture in classroom settings and the use of mobile SMART interactive flat panels for sharing and collaboration. The mobility of the board enabled the students to share the results of their coding and programming of robots.
Seeing students work passionately with new technologies and demonstrating to teachers their interests and how seamlessly technology forms part of their world is inspiring for teachers enabling students to find their passion.