Happy International Women's Day! Today we celebrate and salute women everywhere. To all of the woman teachers inspiring and guiding the next generation, you are incredible. To all of the women working in tech and paving the way for a more balanced tech workforce in the future, keep up the amazing work.
We're pleased to introduce you to one of our women in tech - meet Kelsey, a software engineer who has worked on SMART Learning Suite Online, and many other projects.
What is it like being a woman software developer, a typically male-dominated field?
It's probably a lot like being a male software developer! All kidding aside, sometimes it's a bit of a struggle communicating in "manspeak". Fortunately, I'm part of a team with many incredibly talented, intelligent women who act as amazing role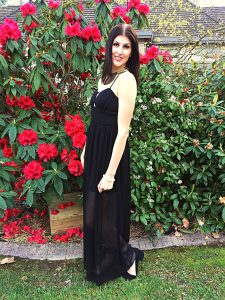 models. That being said, when I first started out in my career, I was unsure in my abilities. The self-assuredness of my peers, and particularly my more senior colleagues – it seemed like they knew everything! – felt daunting at times. I remember thinking to myself, "how am I supposed to learn enough to make it in this field, if I've endured the same education as these individuals, yet they seem to know so much more?" That answer was handed to me during my first year of engineering school when, in a class of nearly 70 young men, it quickly became clear that there was a lot more of "talking the talk" than "walking the walk" going on amongst the boys. In school, it seemed that, compared to my female counterparts, the boys acted much more confidently despite whether they knew the answers or not. At a minimum, they were very sure in their ability to go and figure out what they needed to, when they needed to. Instead of the meek, apprehensive adolescent that I was, I adapted by learning to speak up when I knew the answer, to add what I did know where I could, and to take risks by letting myself be wrong sometimes or to ask questions. Women bring an indispensable set of skills to a team with their innate ability to pick up on others' emotions, build rapport, and collaborate. These social skills have proven to be a great asset in my experience, helping to de-escalate disagreements, elucidating miscommunications, and tactfully solving problems requiring the assistance of others – interpersonal skills I employ daily at SMART as a developer.
What inspired you to go into this field?
Throughout my childhood and adolescence, I was attracted to anything related to problem-solving, creating, and innovating – sometimes to the dismay of my parents and teachers. When I realized business school wasn't for me, the obvious next choice was engineering. I hadn't decided which specialization to enter into yet, when in college, for our first-year project, we had a line-following robot competition. The team with the fastest, most accurate robot received the highest grade. I got really into it. Reallllly into it. Apparently, I'm a bit competitive (or so I've been told). I went for speed, and although my professor was impressed with our robot's combination of velocity, dexterity, and accuracy, our robot got hung up on an obstacle that drove our time up, and we ended up placing second. Since then, I've been hooked on programming! Now I get to solve similarly fascinating, yet significantly more complex, problems daily at SMART.
What are your hopes for women in the tech industry in the next 5-10 years?
I'd like women to have the confidence in themselves to opine on technical subjects no matter the gender composition of the audience. I believe it's important for women who do come into the field to have strong female mentors to help empower them. I'd like girls and women alike to realize that traditionally feminine modes of communication – collaboration, emotional awareness, and rapport building – are beneficial in every domain, even those traditionally dominated by men, and that men don't discourage it. One might even argue those skills are integral to the ideas behind some of what we're working on right now at SMART: collaboration. But perhaps most importantly, I would like women who are interested in STEM to feel comfortable pursuing STEM as a career if that's what they want. If women are comfortable communicating with anyone, if they're given proper professional guidance and adequately supported, and if they realize the immense social benefit they can add to STEM teams, I think there's a real possibility women will be more inclined to pursue STEM fields.
What message would you send to girls and young women who are interested in getting into development or tech?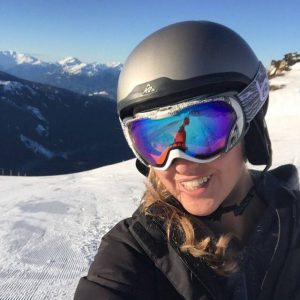 If you're genuinely interested in something, take a risk and chase it. That risk may require an abundance of hard work, an overwhelming amount of courage, and the ability to be flexible and adapt, but if you remain resilient, you'll reap the reward of gratification resulting from pursuing a career that's you're unquestionably interested in. Growing up, whenever my confidence began to waiver, my dad would tell me, "the apple isn't going to fall off the tree, you have to climb up and grab it. If you want the apple, go get it!"
Thank you, Kelsey for your insights and messages!