No matter what subject you teach, how old your students are or what your blended learning environment looks like this year, we know time is your most valuable resource. The COVID-19 pandemic has required that teachers make their days stretch even further. Read on to learn how the new resource library, recently released in SMART Learning Suite, can help.
Here are 3 powerful ways the SMART Learning Suite resource library will save teachers time
1. Quick access to ready-made resources
Part of our latest launch of SMART Learning Suite, the resource library has many ready-to-go, interactive resources as well as collections of resources already assembled for teachers everywhere.

Save time by grabbing the content right at your fingertips. Collections focus on key topics like Distance Learning, Managing your Classroom, Emotional Literacy, new manipulatives and more, with even more on the way. When looking at the resource library, you'll notice a wide variety of types of resources including, collaborate workspaces, game-based activities, digital handouts, formative assessments and more!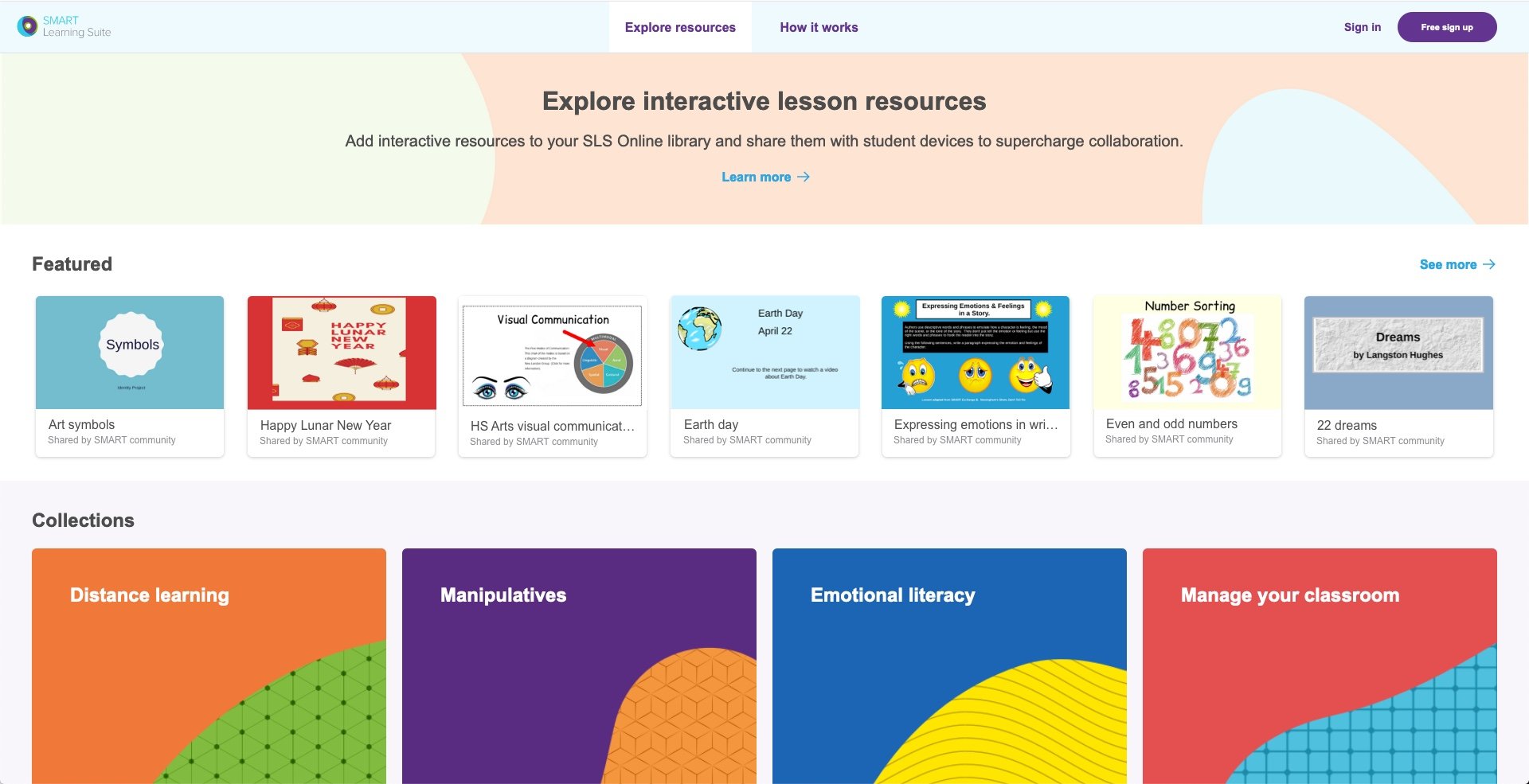 2. Grab what you need with one click
Once you've selected the resource you'd like, simply add it to your lesson library with one click. No need to download and save, just one click and it's yours.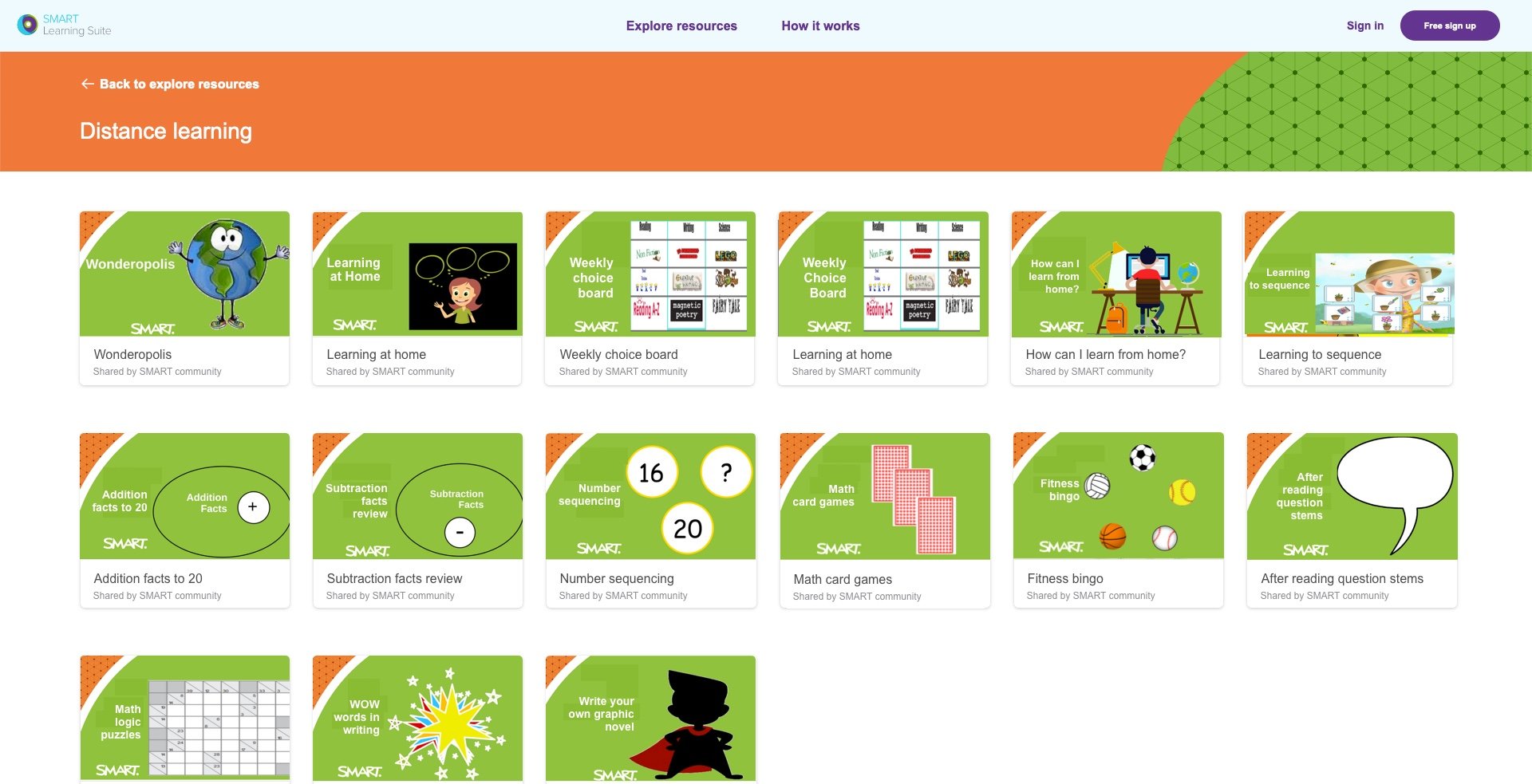 3. Adjust as needed! Resources are all customizable to meet your teaching style
All content in the resource library are editable so that means you can tweak them to suit your students, your class, your learning environment or however you like! It's flexible so you can make changes without recreating content from scratch.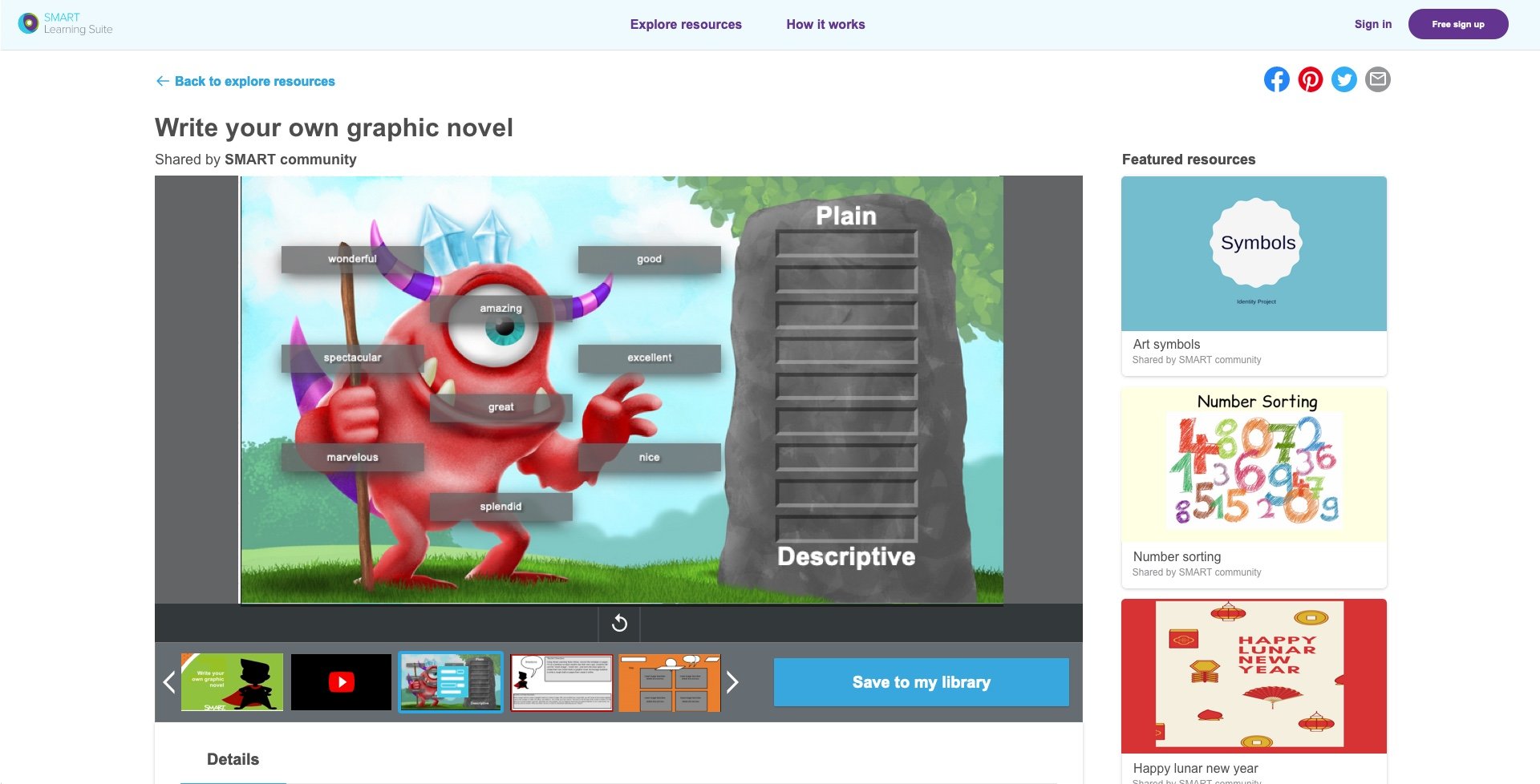 Learn more! Here are the ways you can learn more about the new features of SMART Learning Suite designed to save teachers time:
Join me for a Facebook Live event on February 17th @ 3pm ET - #WeAreSMART. I will share the latest new features with teachers worldwide!

Want to dig deeper in your own time? Check out the support pages and learn more about the new features.

Already a SMART Learning Suite Subscriber? Talk to your administrator about ensuring you have access to everything that is new! Not a SMART Learning Suite user yet? Try it for free!