We are are thrilled to announce the release of new features and content to SMART Learning Suite designed to save teachers time and help create engaging lessons for students everywhere. Whether you are in a remote, blended learning or a one-to-one classroom setting, these updates will save you time while continuing to help you create active learning experiences, no matter what learning environment you find yourself in. Try it for free.

What is SMART Learning Suite you say? We're glad you asked.

SMART Learning Suite is web-based software that helps teachers create engaging lessons students interact with through their devices, in class, remotely, or on their own time.
It's a flexible tool that supports active learning and collaboration by giving you the power to transform lesson content, ignite engagement, and capture insight into learning. Sounds pretty good, right? Try it for free!
So what's new that saves teachers time and supports active learning?
Lots!
Let's start with the new resource library for teachers everywhere.
A fresh new resource library lets teachers explore content directly in SMART Learning Suite. Resources on Distance Learning, Managing Classrooms, Emotional Literacy, new manipulatives and more are all included – and they can be easily added to your lesson library with one click.

You know those game-based activities teachers love? Well, they just got better.
Now you can easily edit handouts and workspaces - saving you time in the classroom! Learn more.


Love Shout it Out!? Now you can add a question or title field to those activities to

help students focus

. You can even customize your background with an image! Check it out: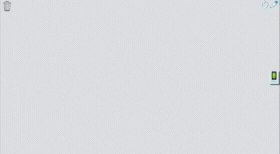 Say hello to tons of image improvements that help transform lesson content and ignite engagement including:


Bing image search: Search for images using Bing directly within the templates as you are creating your activities.


Image magnification: You and your students can click the magnification icon to enlarge images in Rank Order, Super Sort, Flip Out and Match 'em Up! activities.


Add images to Game Show and Speed Up activities: Images can be used for both questions and answers.
You can now add Flip Out and Fill in the Blanks to the list of activities that can change backgrounds and images so you can create your own customized activity themes.
How can you learn more about these new and improved features of SMART Learning Suite? Here are the 3 things to do right away:
Join me for a Facebook Live event on February 17th @ 3pm ET - #WeAreSMART. I will share the latest new features with teachers worldwide!

Want to dig deeper in your own time? Check out the support pages and learn more about the new features.

Already a SMART Learning Suite Subscriber? Talk to your administrator about ensuring you have access to everything that is new! Not a SMART Learning Suite user yet? Try it for free!
PLUS! Check out the new look of SMART Learning Suite on smarttech.com. We are proud to showcase the very best EdTech has to offer for teachers! Check it out now!