Leaders of schools from across North America convened to discuss their challenges and strategies to ensure quality teaching and learning during these hybrid and blended learning days.
They convened in a Catalyst-style session whereby participants worked in small groups to co-construct a shared output related to their challenges and strategies. Below represents a high-level synthesis of their combined output. A more complete detailed report will be released in the coming weeks.
Models/Approaches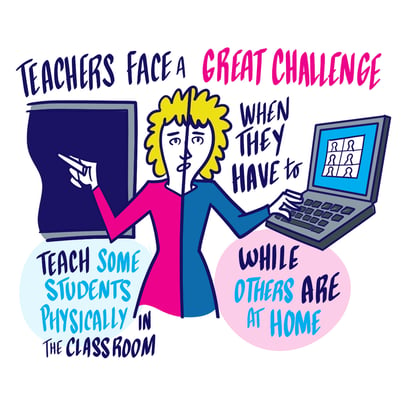 A variety of approaches are being adopted by schools:
Synchronous

Teaching in-person with some students then repeating it again for remote learners.
Teaching in-person with some students in class and remote learners watching at the same time.

Asynchronously

Students work at their own pace.

Hybrid

Teaching in-person with groups of students occasionally alternating between in-person and remote (synchronously/asynchronously).
Technology/Infrastructure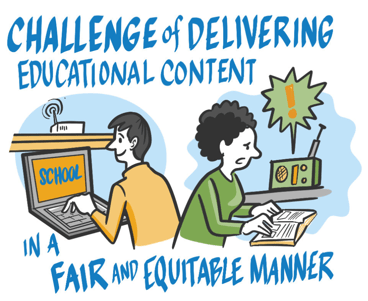 Schools are overwhelmed with supporting the many access, connectivity, and technological glitches that exist in their schools and student homes.

Leaders are overwhelmed with the volume of companies contacting them with new product offerings and services.
Student Engagement
Some educators find it difficult to be creative in these new learning models and to engage/maintain the interest of their learners.

Attendance issues or students "ghosting" requires parents to take a more active role at home.

Creating rich, meaningful experiences is critical:

Encouraging students to take more active roles during learning interactions

Leveraging pedagogy-driven technologies that promote active learning

Pre-packaged kits for hands-on learning

Providing opportunities for smaller group interaction

Giving students voice and choice in their assigned tasks
Connections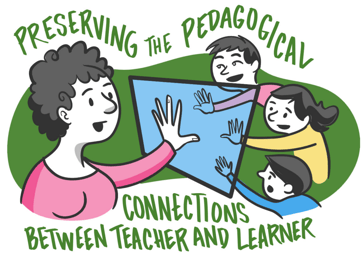 Educators struggle to build relationships and trust

Students value multiple opportunities to engage with their peers
Learning Made Visibly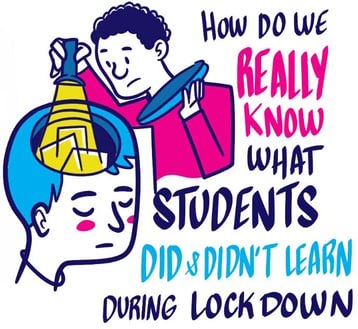 Multiple opportunities need to be created for teachers to gain an understanding of how students are progressing.

Platforms that provide teachers with insight into student learning is key.
Developing New Skills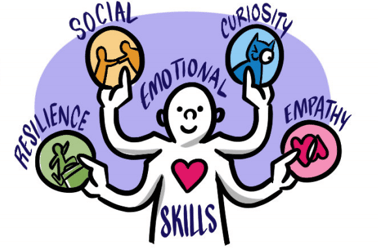 Multiple opportunities and strategies to support teachers, parents, and learners as they navigate new technologies and platforms.

Importance to instill confidence in educators' instruction strategies so they truly know "they've got this!"

Professional learning for teachers should address "how to" but also "why to" – pedagogy-informed use.

"Technology is a tool, people make connections".

Opportunity to develop new skills in learners.